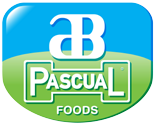 History
ABI Pascual was born from a joint venture between two industry leaders:
Calidad Pascual is a family owned business upto this day. While there have been notable innovations in the dairy market that Pascual contributed-introduction of the first milk in cartons, first juice and milk drink and long life yogurts. The simple and basic farming principles stay as the guiding principle for the Pascual Family in producing the best, high quality dairy products for you.
MISSION
Our goal is to improve consumer well-being and health through nutritious, healthy, and delicious products, made universally available at affordable prices.
VISION
To deliver quality dairy products for the daily needs of Filipinos
Corporate Social Responsibility
Partnerships: